Online Listing Review
If you are ready to schedule your Online Listing Review Session, claim your spot here!   If you want to learn more, keep on reading…
Selling a house today requires a ton more strategy than it did even just a few years ago.
The internet and the changes in the real estate landscape have made your job as a seller much, much harder.
And, from the time you list, the clock is ticking. Every day that your house sits unsold, you are losing momentum toward a quick sell. Winning in the real estate market today is about making smart, strategic decisions about your online marketing packaging.
If your house is already on the market—whether you are a homeowner or investor–but not getting the traffic you need to get that superfast offer, most likely there are problems with your online listing that are sabotaging your sale and we need to talk!
While an onsite Staging Appraisal is always the gold standard, it limits who I can serve and I really don't like being limited! With that in mind, I created a service that maximizes our digital world so that I can serve you no matter where you live–sweet!
Your success is so important to me!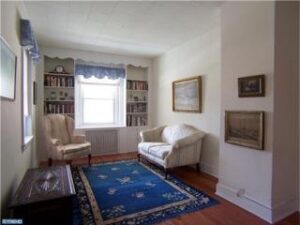 I love seeing my clients succeed in the real estate market and move on to the next exciting chapter of their lives. I will work closely with you to make sure your online listing:
Sends buyers the right message about your house
Is Staged and photographed to capture the attention of the buyers right away
Has a compelling description
Shows up higher on searches at the real estate sites
You can have all of this for the price of a small house!
Wait, what? Totally kidding! Honestly, for this service, I could charge several hundred dollars like most consultants but I don't. Why? Because this is a newly created service and I want it to be accessible to as many sellers as possible.
For all of this information and strategy, I only charge $125.00.
So what do you think? Are we right for each other?
The ball is now in your court! I'm never a fan of making the first move, so you will need to reach out to me to let me know that you are interested.
Very soon you could change the momentum of your sale by creating an amazing online presence that captures the attention of buyers in your neighborhood.  Claim your spot on my calendar! Just imagine how your life will change as a result of getting that offer you have been waiting for. I can't wait to see it happen for you!