Designs To Sell: Menu Of Services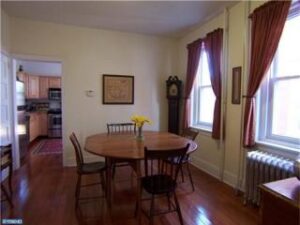 The real estate market is tougher than ever for sellers. So many houses are placed on the market before they are actually in selling condition–their online presentation doesn't generate the interest or traffic needed to get offers quickly so they sit unsold. Today's buyers are tough, have high expectations, and won't bother going to look at a house that isn't presented well online.
Luckily, it doesn't have to be this way!
Rethink Home Interiors offers 3 great services to get you a house that looks amazing online (and in person!), drives traffic in your door, and leads to faster offers than your competition.
Let Lori help you tackle your Staging task list! Lori and her trusted partners can help you with every aspect of getting your house into amazing shape for the market. We can do it all from cleaning out your basement to painting to putting the finishing touches on each room. Learn More >
You are an expert on how to run a successful flip, but are you an expert on what today's buyers want in the design of a home?  Would you like to reduce carrying costs and delays in your timeline while you make decisions on what tile, cabinetry, colors etc. should go into your house?  Women tend to drive the buying decision in most households, are you keeping that in mind with your design choices. Let me help you take these questions and many more out of the equation!  Learn more>
Already on the market but not getting the traffic you need to get that superfast offer? Lori can work with you to review your online listing and make recommendations to improve the presentation and drive those buyers in the door! Learn More >