If you want to sell your house strategically this fall, I hope that you are already asking yourself about what sells a house fast in the fall market!  If you are, that is awesome and you totally rock!   If you're not, I am glad that this post peaked your interest and hope that you will find some solid information here.  It doesn't matter if you are currently living in your house or it is vacant or an investment property, you still need to think about your house differently when you show it during the Fall.
The great news is that the Fall market, while busy, isn't as nutty as the Spring market so you will likely have less competition—nice!  But, the Fall does create some special challenges that you should think about in order to stage your house to sell.  Beyond the usual staging tips, here are a few other house staging tricks you'll need in your bag when you list your house to sell in the fall to make it look like the best on the block… 
Kill 'em with Curb Appeal
As we come into the fall, your summer flowers are starting to die back, your flower beds are filling with leaves and your hanging baskets and planters may be looking pretty sad.  Before you have your Realtor take pictures, you really need to clean all of this up and make sure that keep on top of the fallen leaves for the duration of your sale—which, if you stage your house to sell, won't be too long!  Also, as soon as the fall mums and pumpkins are at your local farm stand or grocery store, make sure to buy some because they pack a huge punch with color and sentimentality.  That said, this is not the year to put out all of your fall and Halloween decorations.  Keep it simple and classic (check out my Pinterest Board for some nice ideas)—no blow up Frankensteins!
Also, you may really want to take the time to investigate the exterior of your house for any chipping paint, cracked or dirty windows or any siding or gutters that are in disrepair.  As plants die back, those things become far more noticeable and give the impression that the house hasn't been well maintained.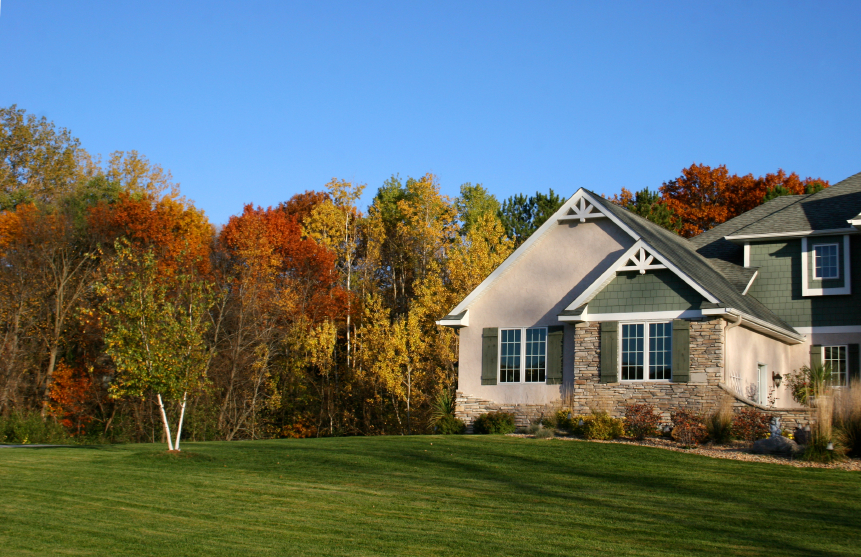 The Brighter the Better
As the days get shorter, people tend to go into hibernation mode and you may have some tired and maybe even depressed buyers coming to look at your house in the fall.  You will want to make sure that your house is lit well inside and out to create a cheerful environment for them. 
There is just something about a spotlight that adds immediate pizzaz to anyone or anything so add a spotlight that washes the front of the house in light and even place one to light your "for sale" sign to be an immediate attention grabber. 
Make sure that you use bulbs that create warm light in all of your fixtures and lamps—please no fluorescent, energy efficient, swirly bulbs that cast harsh white light!  If it is even getting slightly dark outside, put your lights on for your showings. 
Leave your blinds and curtains open too, especially if you have an amazing view.  Even if you don't have an incredible view, leave your blinds and curtains open anyway as it opens a space up dramatically. 
 Make them Want to Curl up in Their Jammies with a Good Book
When there is a nip in the air, we crave coziness.  Stack wood by your fireplace, drape a warm—but pretty—blanket over the arm of a sofa or chair.  Master bedrooms sell houses, so change your bedding to reflect the season by adding warmer fall colors and a beautiful throw across the bottom of your bed.  Make sure the thermostat is set to a comfortable temperature.  Put out cider and donuts out at your open house.  Entice their senses and allow them to see how comfortable this house is even in the colder months.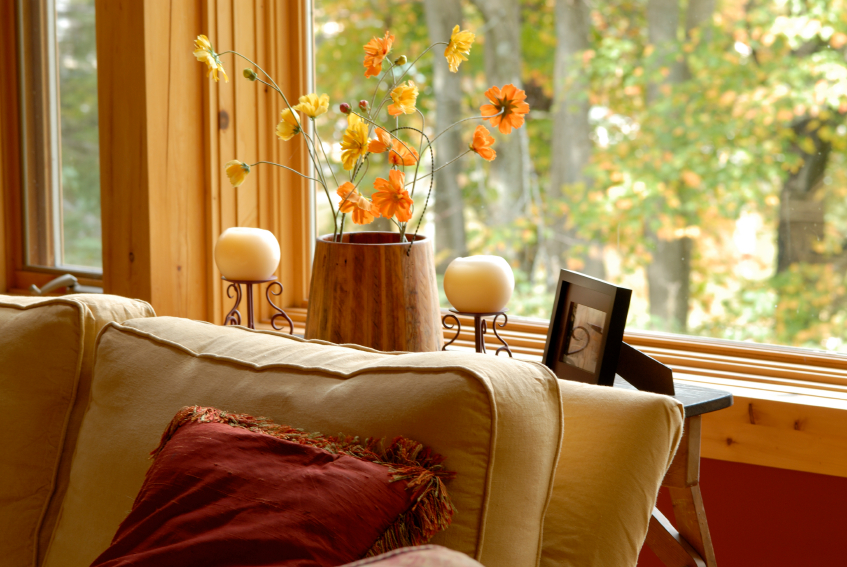 If

You've Got It, Flaunt It!
If you have a fireplace, this is absolutely the time of year to flaunt it in all of its fabulousness!  Stage it with a dramatic mirror or art piece above the mantle and arrange furniture to showcase this incredible feature.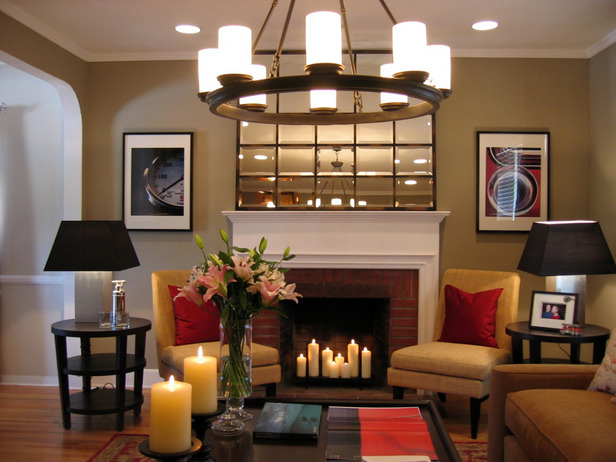 That Was So Last Season…Update Your Listing Photos!
If your house was originally placed on the market in the spring or summer, take the time to update your photos especially those of the outside and any that have a view to the outside.  Keeping your past season photos with your online listing tells buyers that your house has been on the market for a long time and you may be motivated to sell.  AKA low ball offer coming right atchya!
Get Into the Buyer's Head
Buyers today are so saavy and they know that spring is the best time to sell your house and they may be thinking that because you are selling in the fall, you are highly motivated.  And, most likely you are.  Here's the catch–you may have to entertain low ball and not-so-serious offers.  Be mentally prepared and ready to counter until you get the price you want. 
Get a Kick Butt, Local Realtor
This is a ridiculously crazy time of year with back to school, holidays, etc.  Hire the very best agent you can.  The one that seems to be on every real estate sign that says "Under Contract" or "Sold" above it in your neighborhood.  Realtors really pride themselves on neighborhood or community expertise.  They will know the comps and the competition better than a realtor outside of your area so your price will be set properly (if you listen to them on that—and you should!) This is not the time to hire your friend whose business is even 20 minutes away from your house—you need a quick sell!
Best of luck to you!